Sea Level Data from the past 10 days
SARAL, Jason-2 and Jason-3 Measurements from 15-Feb-2018 to 25-Feb-2018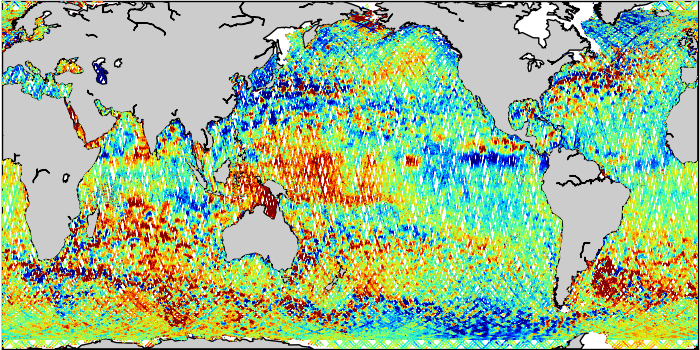 Societal Benefits

Data and images from TOPEX/Poseidon and Jason altimeters are being used for practical applications.

OST Science Team

Updates on the latest research being completed by the team of international and interdisciplinary scientists.

NASA announced it has selected SpaceX as the launch provider for its Sentinel 6A mission.

OSTM/Jason-2 will take on an additional role: improving maps of Earth's sea floor.

A NASA study has located the Antarctic glaciers that accelerated the fastest between 2008 and 2014.
\