Sea Level Data from the past 10 days
SARAL, Jason-2 and Jason-3 Measurements from 14-May-2018 to 24-May-2018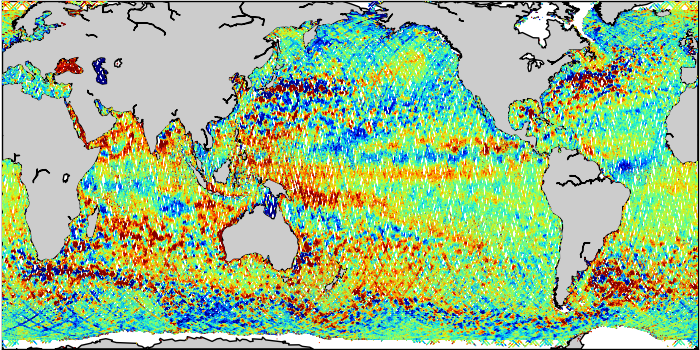 Societal Benefits

Data and images from TOPEX/Poseidon and Jason altimeters are being used for practical applications.

OST Science Team

Updates on the latest research being completed by the team of international and interdisciplinary scientists.

A new NASA tool links changes in sea level in 293 global port cities to specific regions of melting land ice.
Celebrating two years of valuable OST measurements for science and society

NASA announced it has selected SpaceX as the launch provider for its Sentinel 6A mission.
\